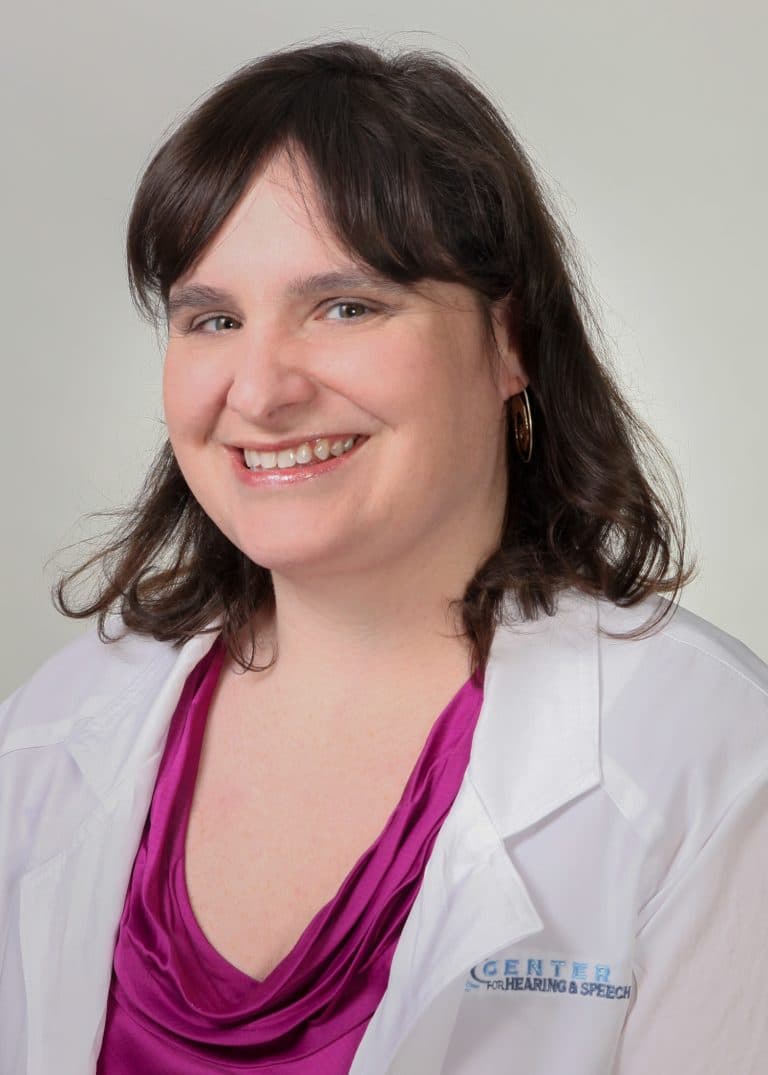 Director of Audiology
Dr. Sinks has worked at the Center for Hearing and Speech since 2010, and became the director of the audiology program in 2017. After almost two decades of experience as an audiologist she is still passionate about her chosen profession. She feels communication is a fundamental aspect to her patient's quality of life. Whether she is providing a child with the building blocks to develop language or restoring an adult's ability to communicate with their family and listen to their favorite type of music she's done a small part in fulfilling their hierarchy of needs.
She earned her bachelors from Saint Louis University, her master's in audiology from the University of Illinois Champaign-Urbana, and her Doctorate of Audiology from Salus University.
Dr. Sinks is Certified by the American Board of Audiology and holds a certificate of clinical competence from the American Speech-Language and Hearing Association. She is a member of the Missouri Academy of Audiology, American Academy of Audiology, and the American Speech-Language and Hearing Association.
In her spare time Dr. Sinks enjoys spending time with her family and reading. She spent her formative years performing on stages all over the world as a singer and still enjoys performing when she can. Her favorite vacation spot is anywhere where she can spend hours hiking with her camera.